***It's been a long 10+ years, folks. Finally. Perhaps the snowball is now rolling downhill and will sweep up the rest of the predatory wolves lurking, biting, devouring, and destroying within the Calvary Temple Cult.
To Wolf Bob Scott: How are you going to spin this one to your captives? How are you going to explain this to God?
Question to the Bobites: What are you going to do with this? You've willingly allowed known wolves to devour your children, your families, your marriages…and covered it up; turned a blind eye; refused to hear…
Are you going to continue to believe that what you all are doing is right? Is Christ-like? Is…legal???
Partakers, all of you. Read Ezekiel 34. Jesus is taking it all down.
This all turns my stomach; makes me physically ill. Wretched. Putrid.
#exposecalvarytemple #Finally #FirstOneDown #BobScott #TurnYourselfIn #YouAreNoShepherd #ForSuchATimeAsThis #Ezekiel34
Calvary Temple deacon indicted on sexual abuse-related charges in Loudoun
Calvary Temple deacon indicted on sexual abuse-related charges in Loudoun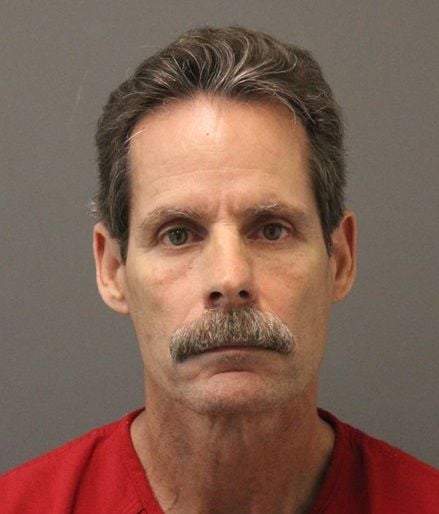 A 15-year investigation into allegations of systematic sexual, mental and physical abuse at the hands of a Sterling church's leadership has led to the indictment of one of its deacons.
A Loudoun County grand jury on Monday indicted Kevin R. O'Connor, 62, a deacon at Calvary Temple Church, on seven sexual assault-related charges, including two counts of aggravated sexual battery by force, threat or intimidation on a victim 13 or 14 years old and one count of forcible sodomy. The charges are related to alleged incidents between April 1, 2003, and May 3, 2003, according to the Loudoun County commonwealth's attorney's office.
O'Connor is being held at the Loudoun County Adult Detention Center without bond.
The LCSO began to investigate allegations of sexual and physical abuse at the hands of the Pentecostal church's leadership in 2003 after Chassidi Thompson, who was 14 at the time, said she was sexually assaulted by one of the church's deacons.
The report was filed with a sergeant at the sheriff's office – also a member of Calvary – who was not re-sworn as a deputy when Loudoun County Sheriff Michael Chapman (R) won a second term in office in November 2015. That case was closed, but law enforcement officials have declined to say when or why it stopped.
The case was subsequently reopened in March 2015 as the Times-Mirror began reporting on the allegations, which included a second woman who said she was raped and sexually assaulted by several members of the church. Since then, dozens more ex-congregants have come forward, alleging similar incidents.
In April 2017, the FBI raided a Sterling apartment owned by the church, where neighbors reported seeing agents removing firearms and computers from the premises. At the time, the sheriff's office said the raid was carried out by the Bureau of Alcohol, Tobacco, Firearms and Explosives. Since then, no other details have emerged as to whether that incident is connected to the sheriff's office's case.
In addition to sexual abuse, former members of the church say they've witnessed countless incidents of physical and mental abuse, with families being broken apart through divorce should one member disagree with the church's teachings. Many who have been "shunned" from the church or left on their own accord say they haven't seen or spoken to their children in years.
Kraig Troxell, an LCSO spokesman, said an investigation into the allegations are ongoing.
This is a developing story. Check back at LoudounTimes.com for more information as it becomes available.